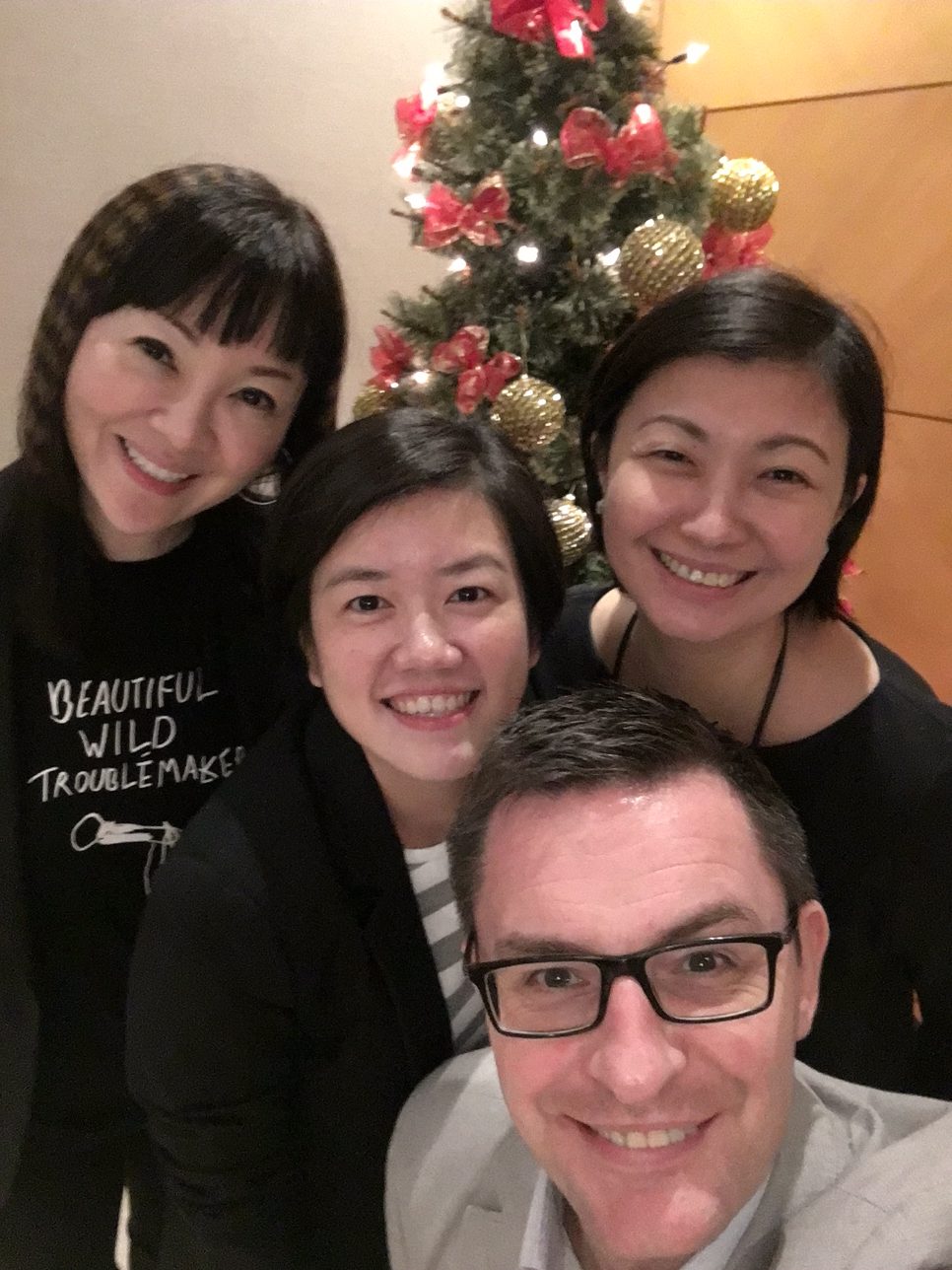 There was little time to enjoy the fine food and delights of Singapore as we delivered our 3-Day Advanced Brand Strategy Masterclass to a small but particularly engaging group of brand and marketing executives. Delegates from The Discovery Channel (Singapore), LaFarge (Malaysia) and Security Bank (Philippines) attended the Masterclass.
Here's what some of the delegates had to say:
Ms. Stella Yew, Senior Manager, Commercial and Portfolio Branding, LaFarge Malaysia:
"I have seen and been involved with some concepts this course introduced like brand essence, understanding the target customer, etc., but did not know how to go about applying this knowledge, i.e. which one to do first. After attending this course I'm clear about the whole process. Thank you for a great course!"
Mrs. Tricia Tan, Retail Marketing Head, Security Bank, Philippines:
"This was a really in-depth branding programme that promised to answer specific questions we are struggling with. It certainly did that. I was surprised it was possible to outline the brand-building process in such a simple manner, step by step."
Commenting on the session, Wavelength's Darren Coleman outlines:
"This was quite a unique Masterclass because the group was very small. It was more like a group mentoring session than a classical Masterclass we run for 10-12 delegates. This gave us an opportunity to address each company's individual issues in depth.
It was interesting to see how the participants were able to offer insights from their sector that helped each other. This shows how branding principles apply across sectors as diverse as television, financial services and construction materials.
The training venue also had table football which was great to see. Regrettably, the participants were more interested in the Masterclass than being challenged to a game. Naturally, this was a disappointment!"
Why not learn more about our brand education programmes by clicking here?