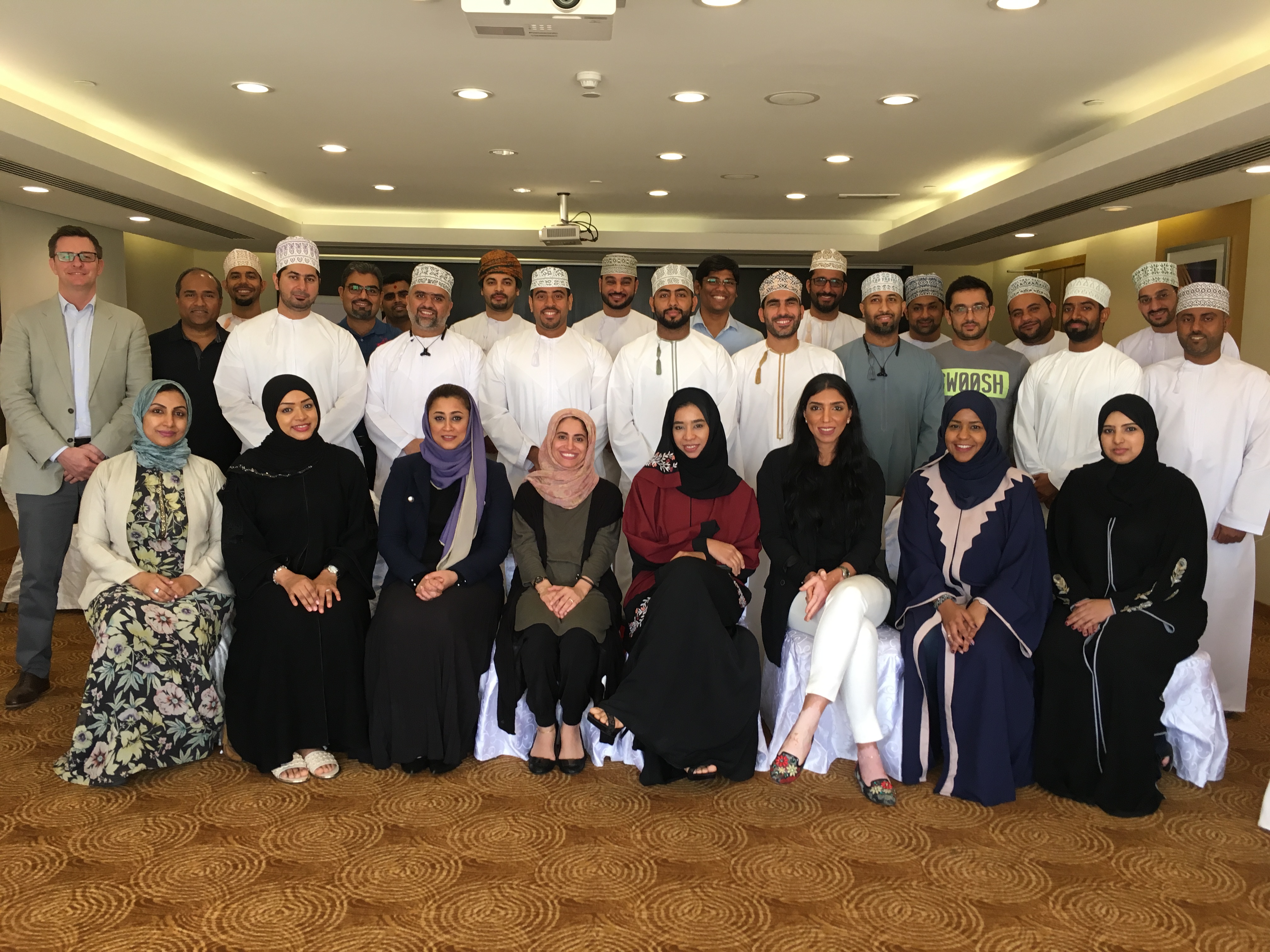 Leading telecoms company Ooredoo Oman recently invited Wavelength to deliver an advanced marketing strategy training programme in Muscat – and what a pleasure it was.
The objective of the training was to help senior marketing executives explore how they could execute Ooredoo Oman's recently defined strategy. To achieve this objective, one of Wavelength's proprietary "Canvases" was used to structure the sessions. This entailed applying a suite of practical tools and templates in the context of Ooredoo Oman's strategy, then evaluating the ideas generated through facilitated group discussion.
Executives from Ooredoo Oman's SME, corporate and B2C units, spanning the product, brand, propositions, communications, pricing, performance and planning teams, attended the sessions. This gave the sessions a more rounded feel than most marketing training, which tends to focus on certain marketing teams.
Ahmed Al Amri, Department Head for Corporate Propositions at Ooredoo Oman, outlined:
"Ooredoo Oman invited Darren Coleman from Wavelength to carry out a 7-day workshop on successful product launching and brand positioning. The workshop focused mainly on the logical sequence of activities required to ensure that launched products are successful and that they are not a waste of the time and effort of the organisation.
"Additionally, a big focus was given to the importance of the power of the brand and the role it plays in improving customer satisfaction and ensuring a continuous flow of revenues to the wallet of the organisation.
"The content was customised to serve both the B2B and the B2C audience. The workshop was divided into three parts; three days for Group 1, three days for Group 2 and one day for group presentations on the assigned projects. Marketing teams from both the B2B and B2C units of Ooredoo attended the workshop and were extremely positive about it, to the extent that some of them were saying this was the best development programme they had ever attended."
Commenting on the training, Wavelength's Dr. Coleman noted:
"The Ooredoo Oman executive team's training brief was crystal clear. They wanted key members of the Ooredoo Oman senior marketing team to develop specific skills and acquire certain knowledge that would help them realise the brand's strategic aspirations.
"As the sessions progressed it was very rewarding to see the participants' mentality change as they took the ideas I was trying to put across on board. This was particularly evident during the final-day presentations, where the importance of emotion and brand experiences in technology and telecoms came to the fore."
 Why not learn more about the types of brand education Wavelength delivers by clicking here?