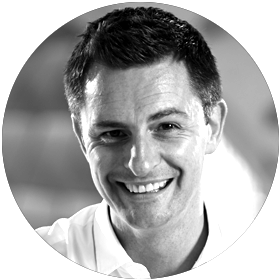 Founder
Darren is the founder of Wavelength Marketing and has over 20 years' brand marketing experience. This spans B2B, B2C, goods, services and places across Europe, the Middle East, South East Asia and Japan. He's helped organisations such as Orange, Maybank, Nikon, Standard Life, Pepsi, BUPA, Dubai Properties and UK Trade & Investment address a range of brand-related issues. He frequently speaks at international marketing conferences, provides media comment and sits on industry panels. Darren holds an MA, a services branding PhD and is a visiting lecturer in Corporate Brand Management at the University of Warwick. He is also the author of Building Brand Experiences: A Practical Guide to Retaining Brand Relevance (Kogan Page)
Darren enjoys mountain biking, tennis, yoga, scuba diving, motor boating and international travel. Following Birmingham City Football Club is another passion he has. Granted, some are more enjoyable than others.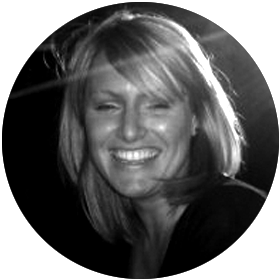 Samantha Neal
Creative Director
Samantha's career spans 19 years in the design industry, starting in London working with many entrepreneurial clients such as Virgin, Chinawhite and Smirnoff. Samantha then spent the next part of her career helping some of the UK's biggest brands such as Whitbread, Mothercare, the Post Office, Bupa, Mars, Slimming World, Molson Coors, McDonalds and Triumph.
Samantha has been fortunate to work on a wide variety of design projects, disciplines and market sectors over the course of her career. Her core areas of expertise have been design for print, visual identity and environmental design, working in the UK and internationally. Collectively, this experience gives Samantha's design a commercial edge. Her common-sense approach means she undertakes projects with creativity but balances this against the need to solve a business problem.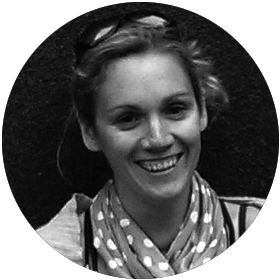 Louise Chandler-Mullins
Head of Verbal Identity
Louise has been working in marketing for over 15 years, with experience with brands big and small, in the UK, Europe and the Middle East.
After working in telecommunications with Orange and then France Telecom, Louise focused on her passion of writing engaging and captivating copy for clients, working across a variety of industries including telecommunications, the third sector and training and development. When not working, Louise can be found in the Cotswolds where her love for the outdoors and being active is more than catered for. And with two young children, there's plenty to keep her busy. Louise is also an avid Tottenham Hotspur FC fan, but we all have our cross to bear.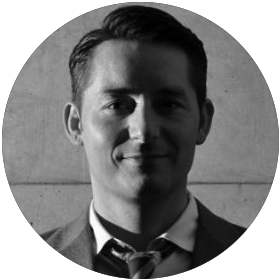 Shane Busato
Head of Design
Shane manages the creative side of our work. He's got a lot of ideas and knows how to bring them to life both off- and online. With over 15 years' experience Shane has worked with a variety of clients to make design happen in bold, creative and engaging ways. Shane specialises in illustration, user interaction, web-site design and visual identity. He holds a BA (Hons) and MBA in Corporate Social Responsibility.
In his spare time Shane still pursues creative interests. He seeks design inspiration from urban landscapes and can be found spinning a range of deep tech-house at a number of clubs in addition to spending time with his family.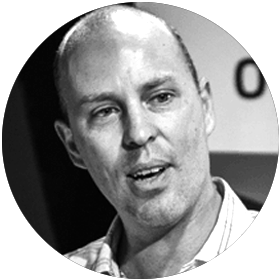 Luke Brynley-Jones
Digital & Social Media Marketing Strategist
Luke is one of the UK's most experienced and best-known social media consultants. Before Facebook, Twitter, YouTube or Myspace existed, Luke was working with global organisations to enable them to develop thriving online communities and blogs. Having worked with brands, celebrities, start-ups and SMEs, Luke is a recognised authority on how social media is changing the world of business.
Luke has advised the likes of Pfizer, British Airways, Orange, YMCA and The Daily Telegraph on social media-related issues and is a regular social media conference host and speaker in the UK, Europe and Asia.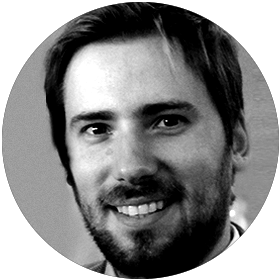 Dan Zalepa
Head of Digital Experiences
Dan is the creative and digital brains behind a lot of Wavelength's work. With over 12 years' industry experience, he's no stranger to making strategy happen through immersive and engaging digital experiences. This entails working across platforms, be it mobile or desktop. Dan has worked across a spectrum of brands but has a penchant for professional services, health, sports, the third sector, recruitment and more. In his spare time Dan enjoys watching West Bromwich Albion FC, teasing Darren about Birmingham City Football Club and spending time with his young family.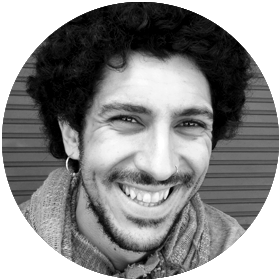 Chucho Nieto
Lead Designer
Chucho is a multi-disciplinary graphic artist based halfway between Birmingham and Valladolid, where he is originally from.
He specialises in brand identity, digital design and art direction. For more than 10 years he has been translating ideas into images, working closely with all sorts of companies across a variety of industries, with special focus in the technological, startup and entrepreneurial world.
When Chucho is not planning a design strategy, you can easily find him in his studio surrounded by cans of paint or chunks of wood. He likes long walks in the mountains, getting lost in new cities searching for hidden architectural gems and, over all, he enjoys the freedom of riding his bike everyday and almost everywhere, rain or shine, smooth or bumpy.
Wavelength are very passionate and knowledgeable when it comes to branding and can turn abstract branding concepts into practical examples which are very useful.

Ben Lin, Head of Marketing, Bank Islam Darussalam Brunei
Wavelength's work is well thought out and extremely well delivered. They explain complicated concepts in a practical, accessible, engaging and interesting ways. It's not often that experts are so down to earth.

Luka (Blackman-Gibbs) Hunter, Manager, UCL Advances
Wavelength helped us look you to the core of our brand and obtain get a greater understanding of how the brand is perceived. Very beneficial.

Sean Purcell, Brand Manager, McCain Foods (UAE)