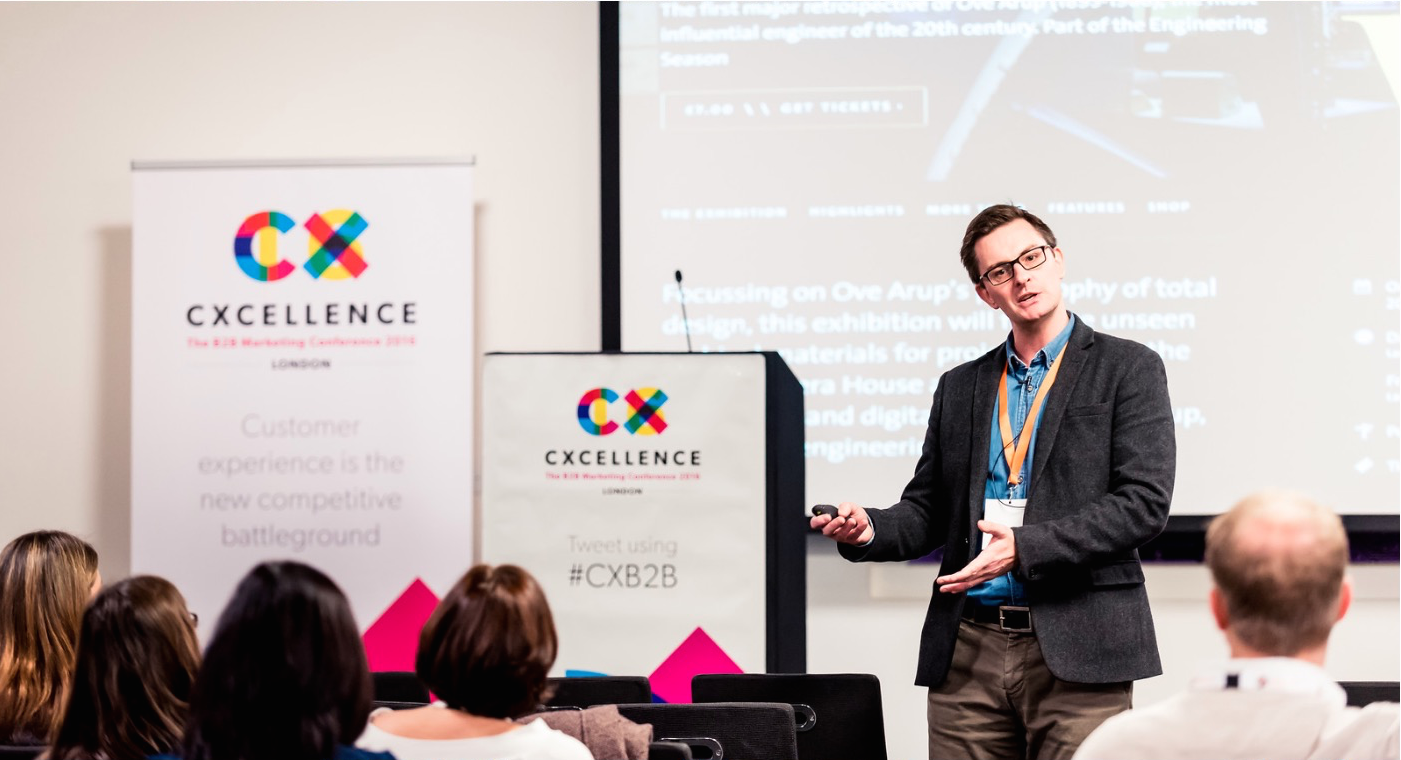 Wavelength's Darren Coleman was invited to outline how B2B services brands can deliver emotionally charged brand experiences at the B2B Conference 2016 CXcellence, London. Brand, experiences and emotion are three areas most B2B brands struggle with, so this was seen as a topic that would hit the spot.
Joel Harrison, Editor-in-chief, B2B Marketing, notes:
"Darren's session at our CXcellence event was well informed, thought-provoking and practical, and dovetailed beautifully with our core message about the importance of CX in B2B organisations – as well as the steps required to do it well. He seems like he knows his stuff."
Reflecting on the event, Dr. Coleman notes:
"It's always incredibly refreshing to speak at and attend events like #CXB2B. B2B brands face a number of unique challenges due to the high-risk and high-value nature of the markets they operate in. Then, when you consider how B2B services brands are essentially selling an intangible promise, the complexity and challenges increase exponentially.
I particularly enjoyed listening to other speakers and delegates. A number of common themes emerged from the day in terms of understanding the customer journey, measurement and adopting a more emotive approach. These appear to be the key challenges most B2B brands face."
To learn more about the work the good folk at B2B Marketing do, click here.
Why not learn more about Wavelength's brand education programmes or get in touch if you'd like us to speak at your event?