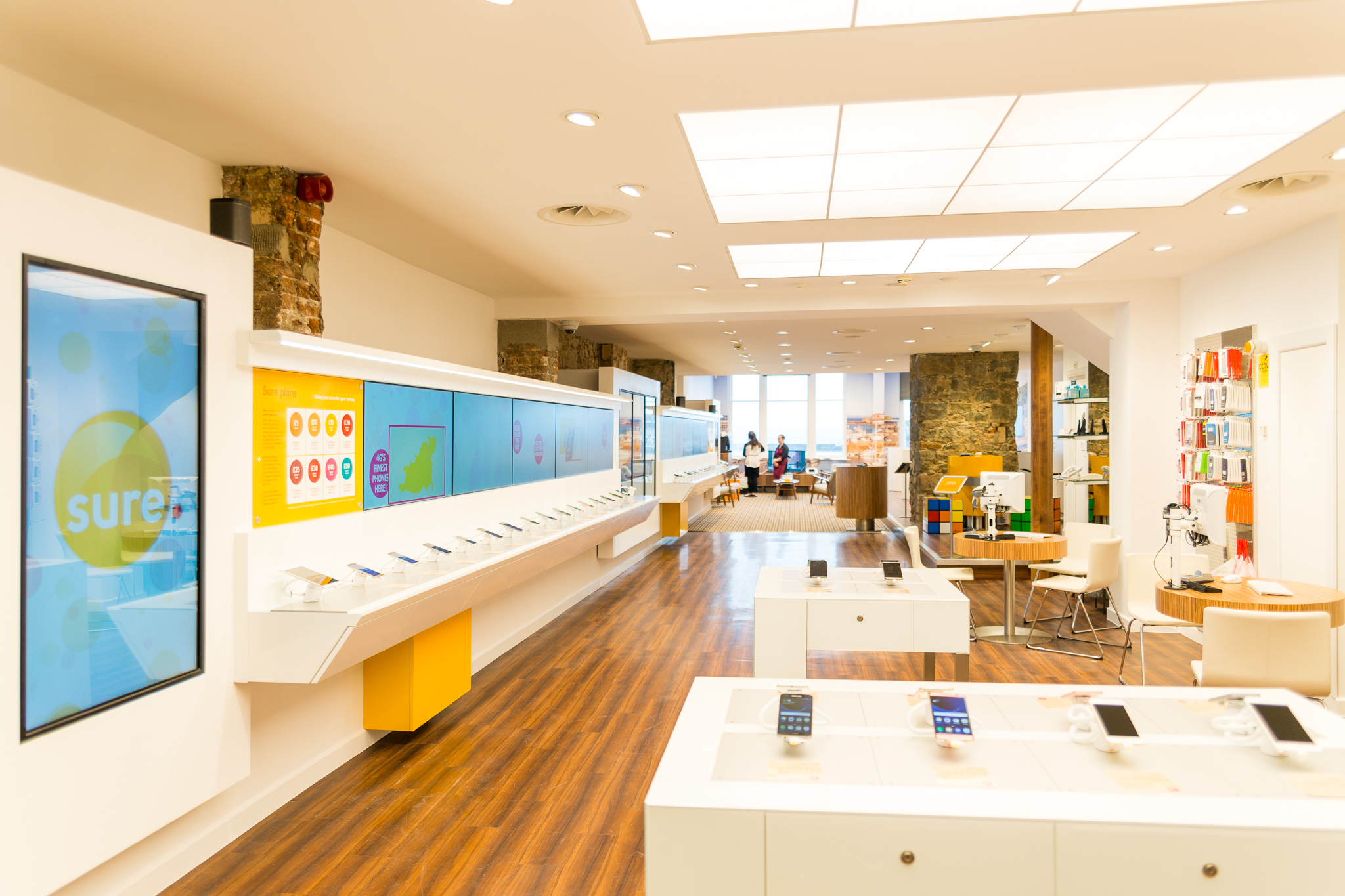 It was a pleasure to spend some time with Charlotte Dunsterville, Chief Customer Officer at Sure International learning the role their award-winning employee experience plays at the telecoms brand. Super insightful. This is what Charlotte had to say as part of our Expert Insight series….
Can you tell me a little about Sure and what your job entails?
Sure supplies telecoms services in seven major offshore jurisdictions: Guernsey, Jersey, the Isle of Man, the Falkland Islands, St Helena, Ascension Island and Diego Garcia. It can trace its history in Guernsey back to 1896 when the Guernsey States Telephone Department decided to establish an independent telephone system for the island, which would have a maximum of 400 subscribers! We now serve many tens of thousands of customers across Guernsey and internationally.
"I often describe my role as representing the customer on the Executive Committee and across the business."
I'm responsible for the customer facing teams including retail shops and the contact centre and also for customer strategy and insight. In practice this means leading operational teams to deliver the best customer experience we can, alongside working with all parts of the business to focus on the customer as the key to commercial success.
Sure recently won the CES Employee Engagement Programme award so you're clearly doing something right. In practical terms, what does employee engagement mean at Sure?
There's a famous quote from Richard Branson that the way you look after your employees is the way they will look after your customers. Employee engagement at Sure is all about making sure our staff feel valued, that we listen to their ideas and opinions, provide a great working space and generally foster an environment where people work in great teams and enjoy coming to work. That naturally translates into a fantastic working culture and a successful business!
Why is employee engagement so important to Sure?
Apart from just doing the right thing by our people? There are lots of academic and commercial studies which prove that having a more engaged and diverse workforce leads to greater rewards as a business. We also compete heavily for talented individuals in the islands where we operate, so it makes sense for Sure to be known as a place and brand where people want to come and work. Overall though I think it goes back to the point about engaged employees really going the extra mile for customers and the business, whether that is providing great customer service, proactively raising ideas for improvement or just working together on an important project that benefits both our customers and our staff.
Employees play a crucial role in delivering brand experiences at services brands like Sure. How do you connect your brand and employee behaviour?
Sure's values are Customer Driven, Trust, One Team and Simple and we underline them at every opportunity to encourage the behaviours that we want employees to demonstrate in their dealings with both customers and colleagues. I'm especially interested in Customer Driven of course, but the more we discuss our values as the bedrock of the culture at Sure, the more I realise they are all interlinked and actually it's quite difficult to display one value without the others.
How do you measure employee engagement at Sure?
"I think the best way is to have an open and collaborative culture where people feel free to challenge, comment and suggest improvements. It's anecdotal but effective so I'd certainly say that would be forefront in our minds."
Having said that, we do use a fantastic platform called Officevibe where all staff receive a weekly survey that asks them about elements of working life including relationship with managers and peers, recognition, opportunities to develop and wellness. We can give feedback either anonymously or put our name to it about any topic of interest. However, it is not the act of collecting the feedback that makes the difference – it's the fact that every comment and rating is reviewed by managers and responded to where appropriate. Our CEO and HR Director read all of it, reply and take action, as do other senior managers. It is a brilliant temperature gauge for the business. The fact that we have a participation rate of around 80% across the business really underlines that employees feel heard and see that action is taken to address their feedback, so they continue to provide it!
Do you connect measures of employee engagement with brand e.g. customer advocacy or financial e.g. revenue metrics?
We measure employee Net Promoter Score (eNPS) using Officevibe and we also measure a suite of customer metrics including customer NPS and Customer Effort Score. We can clearly see a causal relationship between eNPS and customer NPS, i.e. if employees are less satisfied at a certain point then so are customers.
"In financial terms, we have also started to link individual customer NPS to their monthly spend, as we know that happier customers spend more and stay longer – so that's a work in progress but there is a clear link already."
What are your plans to develop your employee engagement programme further in 2019?
Over the last few years we have had a real focus on wellness for employees, recognising that people do their best when they feel fit and healthy and supported by their workplace. We've funded participation in the Global Step Challenge, offer free health checks, flu shots and daily fruit, provide free and confidential counselling for employees as well as more obvious benefits such as healthcare packages and subsidised gym memberships.
"In 2019 we are focussing on mental wellbeing to complement our physical wellbeing initiatives."
Again, this is the right thing for us to do for our people and we also know there are additional benefits to us as a business of dealing with mental health issues at an early stage such as preventing some absences completely or reducing the overall time that people may otherwise be absent. Guernsey Mind charity have already trained 24 staff from across the whole business as Mental Health First Aiders to provide a first line of support to anyone struggling with their mental health. Awareness of mental health is higher than ever at Sure which can only be a good thing across the business and the wider community.
 Finally, what three top tips would you give senior executives who want to up their employee experience game?
 Walk the floor, treat employees as you would like to be treated yourself and spend more time listening than talking!
About Charlotte: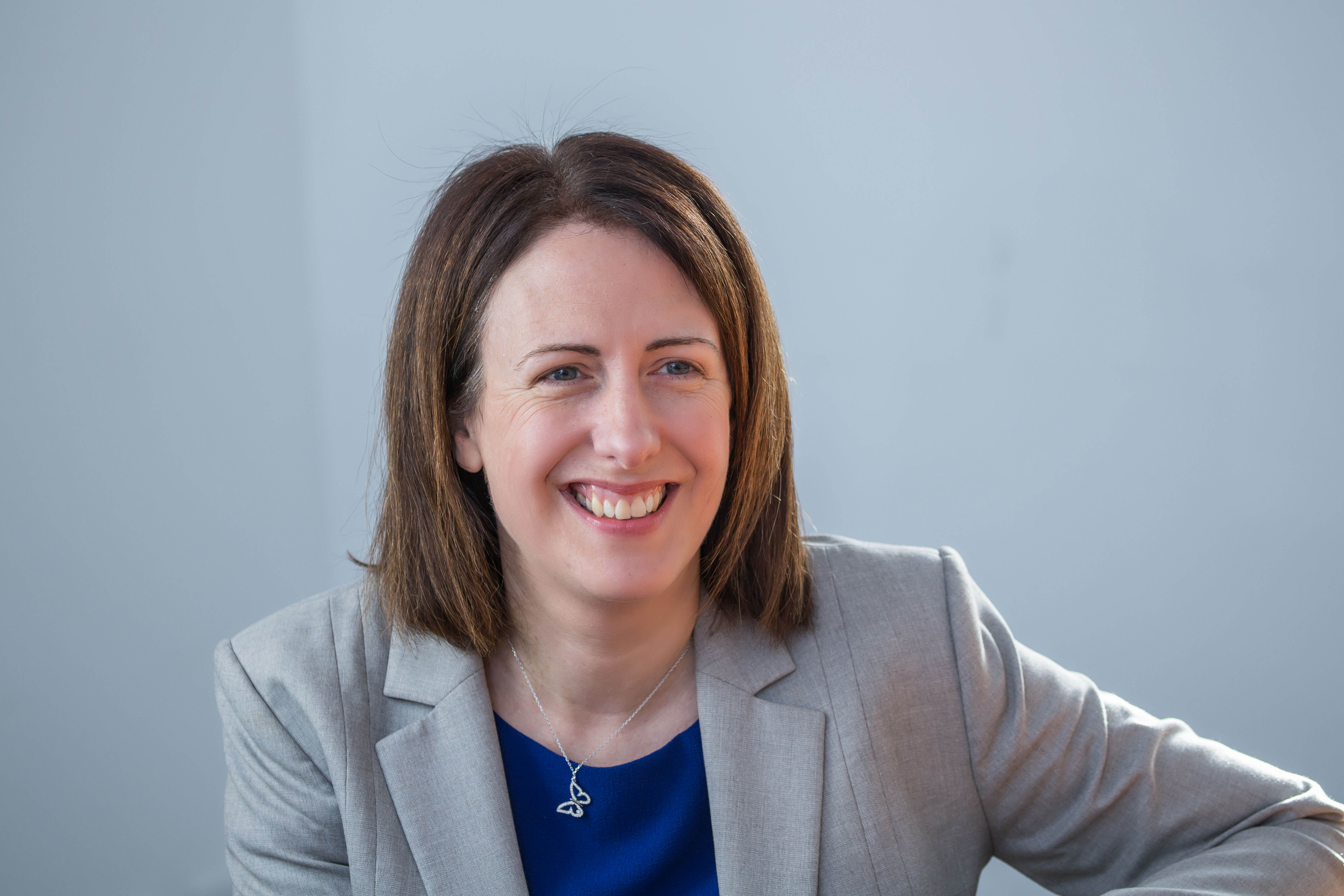 Charlotte is a Customer Experience specialist with marketing and sales experience and an operational background. She is an experienced Executive Board level director, balancing customer and commercial priorities. She combines a strategic focus with a pragmatic operational approach, drawing on past roles in marketing, customer service, brand, retention and product management for success. Charlotte's LinkedIn profile can be viewed here.
Why not learn more about Sure International and the work they do? Details can be found here.
Full disclosure: Darren Coleman used to work with Charlotte at Orange. She is a certified star.  A real delight.
---
Also published on Medium.