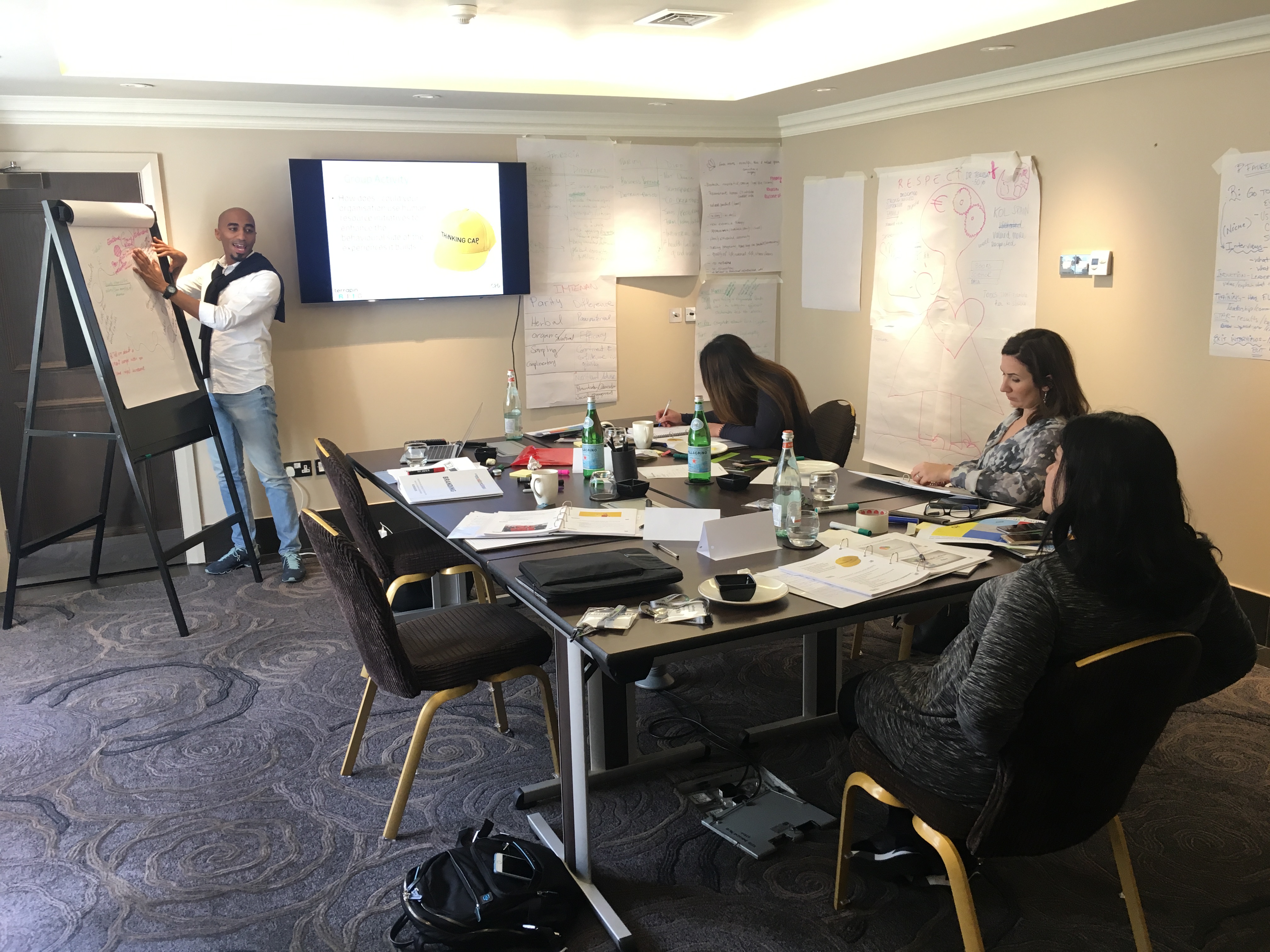 A wonderfully international group from the United States, Saudi Arabia and the Netherlands attended our three-day Branding Masterclass in London. The Masterclass is aimed squarely at senior executives who want to acquire advanced branding knowledge so they can lead their brand experience building efforts with greater confidence and conviction.
In attendance were the Head of Brand for international automotive parts manufacturer Faurecia, who had travelled from Detroit, the Head of HR for IKEA from Saudi Arabia and two senior members from speciality pharmaceutical company Pharming N.V. from the Netherlands. What a great group they were.
Ana Galaricha-Douglas, who looks after branding at Pharming N.V., notes:
"Darren really knows what he is talking about when it comes to branding. Our Branding course was definitely worth flying over to London for. We had a great, fun and really educational 3 days where we learned about the importance of brand experiences and how these are delivered to the consumer or other stakeholders. I would recommend this session to everyone."
Alexandra Lordache, Head of Brand for Faurecia (Clean Mobility Division), outlined:
"Darren's branding course was relevant and informative; above all, though, it was engaging — something that's quite hard to do when you have a lot of information to take in and process. He offered relatable examples which helped really solidify some of the more abstract ideas of the course. I'd definitely recommend Darren to those looking to engage the Wavelength team in their marketing services!"
Reflecting on the three-day Masterclass, Wavelength's Darren Coleman notes:
"The Three-day Branding Masterclass uses one of our proprietary canvases to guide delegates through the process of building brand experiences. More importantly, the logic that underpins each stage of the process is also outlined so participants are well placed to explain, defend and justify their brand experience building decisions to their team, peers and sometimes superiors when they return to their organisation. Because building brand experiences is everyone's job, being able to secure this buy-in is a key skill that the Masterclass fosters.
"Seniority and being slightly more, say, serious tend to go hand in hand. This is to be expected but that rule of thumb didn't quite play out this time around. This group were great fun and particularly quick-witted. Before you knew it the group gelled and 'Boom', there was no looking back. "
Why not learn more about our three-day Branding Masterclass and the other Brand Education programmes we run by clicking here?