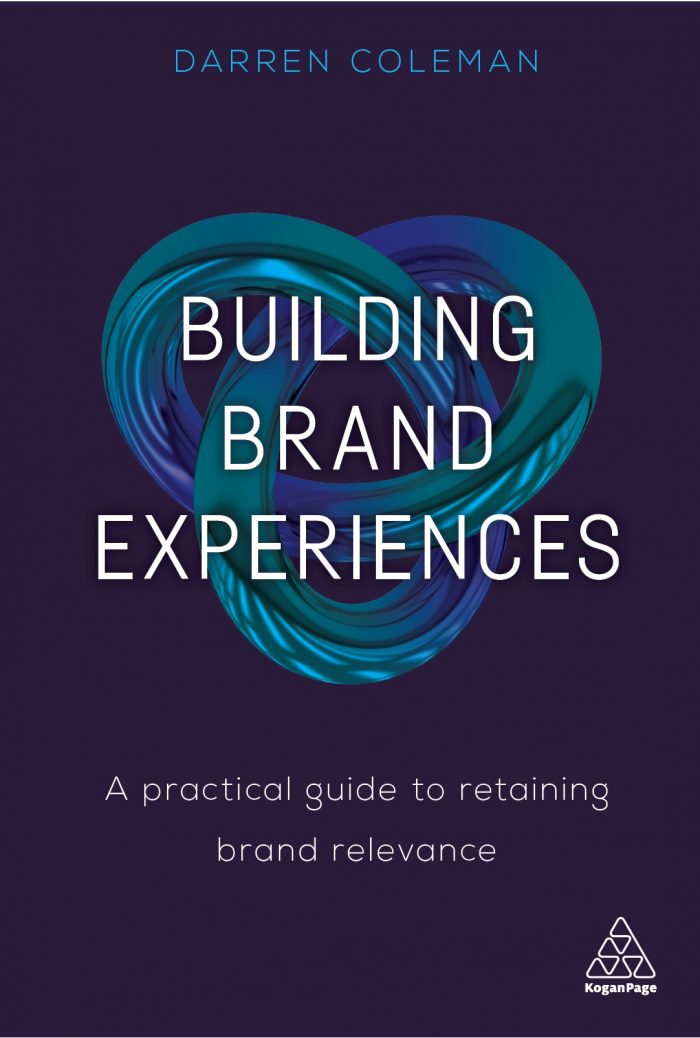 Dr. Darren Coleman, Founder and Managing Consultant of Birmingham-based branding agency Wavelength Marketing, has published a book on branding with specialist publisher Kogan Page. Titled Building Brand Experiences: A Practical Guide to Retaining Brand Relevance, the book will be launched globally (except the USA) on 3rd July, then in the USA on 28th July. The likes of WH Smith, Waterstones, Blackwell's, Foyles in addition to Barnes & Noble will stock the book.

The book is for senior executives who want to learn how to build brand experiences for themselves. Building Brand Experiences draws on Dr. Coleman's 20+ years of global branding experience and extensive research he has conducted on the topic.
Chris Cudmore, Publisher at Kogan Page, states:
"We're excited to announce that Building Brand Experiences by Darren Coleman is being published by Kogan Page on 3rd July 2018. Building Brand Experiences fills an important gap in the market as a practical, step-by-step guide to building these experiences."

"With more than 20 years' branding experience spanning projects in the UK, continental Europe, the Middle East, South East Asia and Japan, Darren is an obvious choice to write this book. With his excellent grasp on the subject, dedication to the project and ability to convey an innovative concept in an easy-to-understand and implementable way, we have every confidence that it will be a success. It has been a pleasure to work with him on the launch of this pioneering book."
Dr. Darren Coleman, author of Building Brand Experiences, notes:
"I spend a lot of time with Chief Marketing Officers and retaining brand relevance is a challenge many face. Most of them realise that building brand experiences provides a route to retaining brand relevance. However, many struggle to create a business case for building brand experiences, not to mention structure then lead brand experience-building initiatives with confidence and conviction. Addressing this challenge provided the inspiration for my book.
"Kogan Page is a well-respected business book publisher who have a track record of successful global distribution and licencing. This is very appealing given Wavelength's client base and growth aspirations."
CLICK HERE to learn more about Building Brand Experiences and to download all of the books Toolkits for FREE. 
Obtain a 20% discount on Building Brand Experiences go to http://bit.ly/BrandExperiences and use the discount code BRANDEXPERIENCE20