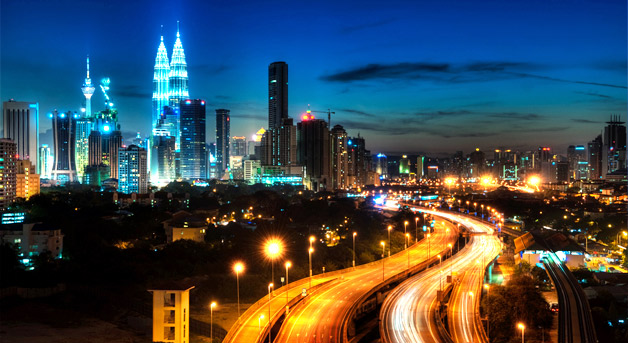 We were recently invited to Kuala Lumpur, Malaysia to run a two-day executive programme on Product Launch Marketing. Executives from Toyota, Bank Islam Brunei Darussalam, Chemical Company of Malaysia, IDLC Finance, Roche Diagnosticsm, Tupperware Brands and others attended the session.
In the palatial setting of the JW Marriott in downtown KL the delegates applied a range of practical product launch marketing techniques that help reduce the risk associated with product launch and subsequent marketing.  These included customer profiling, jobs-based analysis, portfolio planning, customer lifetime value analysis and brand development / positioning.  Throughout the two days numerous case studies and analytic techniques were introduced to supplement the key themes.
Karen Ng, Senior Marketing Manager at Tupperware, Malaysia and Singapore:
"Very interesting session.  I especially liked the customer psychographic profiling.  I did the profiling exercise with my team after attending the course.  This enabled us to identify our ideal target customer which definitely helps focus our product marketing strategies."
Indrajit Sur, Head of Regional Business-SME at IDLC Finance Limited, Bangladesh:
"It was very interactive and insightful.  It enriches and enhances my expertise on Product Launching and Marketing.  I found him (Darren) to be very energetic, expert and efficient career coach"
Jazlyn Lee, Conference Manager at UNI Strategic outlined:
"I invited Darren to speak at this executive training program in Kuala Lumpur, Malaysia.  Senior executives from across the Asia Pacific region attended.  These executives work at global brands in the telecoms, pharmaceuticals, banking, insurance and automotive sectors.  It was a pleasure to work with him and he is an outstanding speaker.  All delegates expressed a high level of satisfaction with the training program and in particular Darren's brand marketing knowledge."
Commenting on the session Darren Coleman notes.
"There was a really interesting mix of people from a range of industries and countries in the room.  I was particularly impressed by how well the groups gelled and shared their views on key topics.  It was very clear that delegates learnt a lot from each other.  Given the range of sectors that were represented in the room that says an awful lot about the principles of product launch marketing."