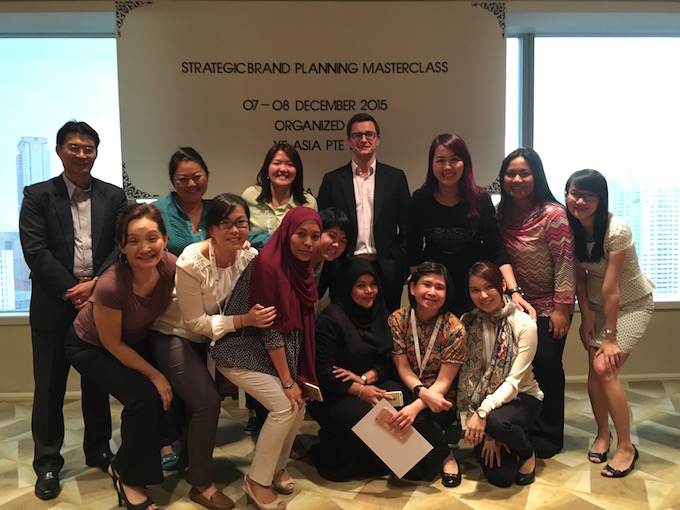 It was nice to escape the UK's winter chill for the tropical climes of Kuala Lumpur to deliver our Strategic Brand Planning Masterclass.  Delegates from Nestle, Petronas, Petroliam Nasional Berhad, Malaysian Central Bank and Ambank attended the two-day exec training session.
Our Strategic Brand Planning Masterclass is an intensive two-day training programme for experienced marketers who want to obtain an advanced understanding of brand. The programme uses Wavelength's proprietary Brand Planning Canvas™ to guide participants through the two days.
Reflecting on the session Wavelength's Dr. Coleman notes:
"The group was diligent, receptive to new ideas and above all great fun.  They were a delight to work with.  It's not often you have c-suite executives from biotech, pharmaceuticals, financial services and fast moving consumer goods discuss how brand principles apply across diverse sectors in such depth. The cross section of brands made for interesting conversation.
It was particularly pleasing to see how participants' mentalities evolved over the two days. It was a light bulb moment for many participants when they realised how brand could really add value to offers that tended to be product-driven."
To learn more about Wavelength's Strategic Brand Planning Masterclass and other brand education programmes why not send an email to info@wavelengthmarketing.co.uk