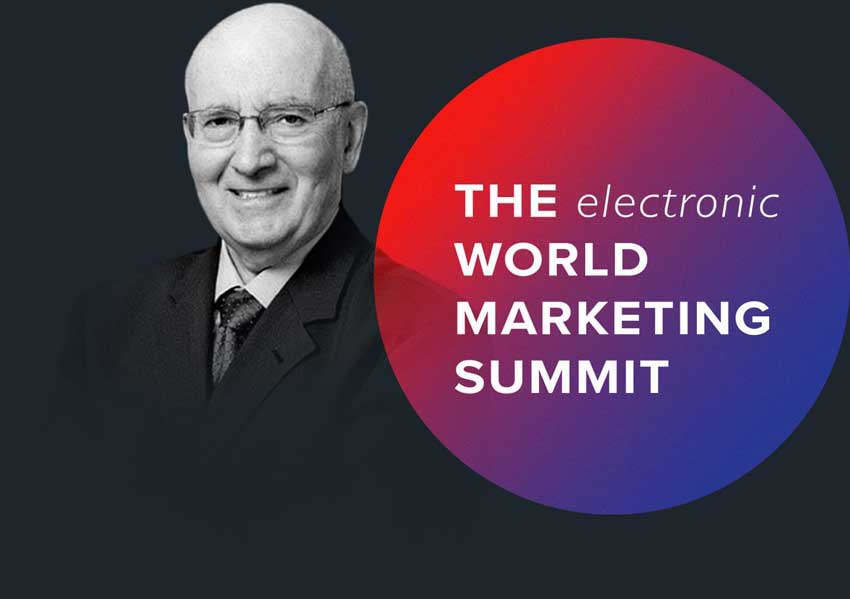 For the third year running Wavelength's Dr. Darren Coleman has been invited by Professor Philip Kotler to speak at his Electronic World Marketing Summit which will run 6-7th November 2023. Darren's talk is titled "From Product Features to Brand Experiences: The Path to Success.
---
The Electronic World Marketing Summit has a great roster of speakers including:
Raja Rajamannar: Global Chief Marketing & Communication Officer, Mastercard USA
Istvan Kapitany Global EVP Mobility Shell, UK
Prof. Henry Mintzberg McGill University, Canada
Marshall Goldsmith, Executive Leadership Coach, USA
Margot Torres, CEO McDonalds, Philippines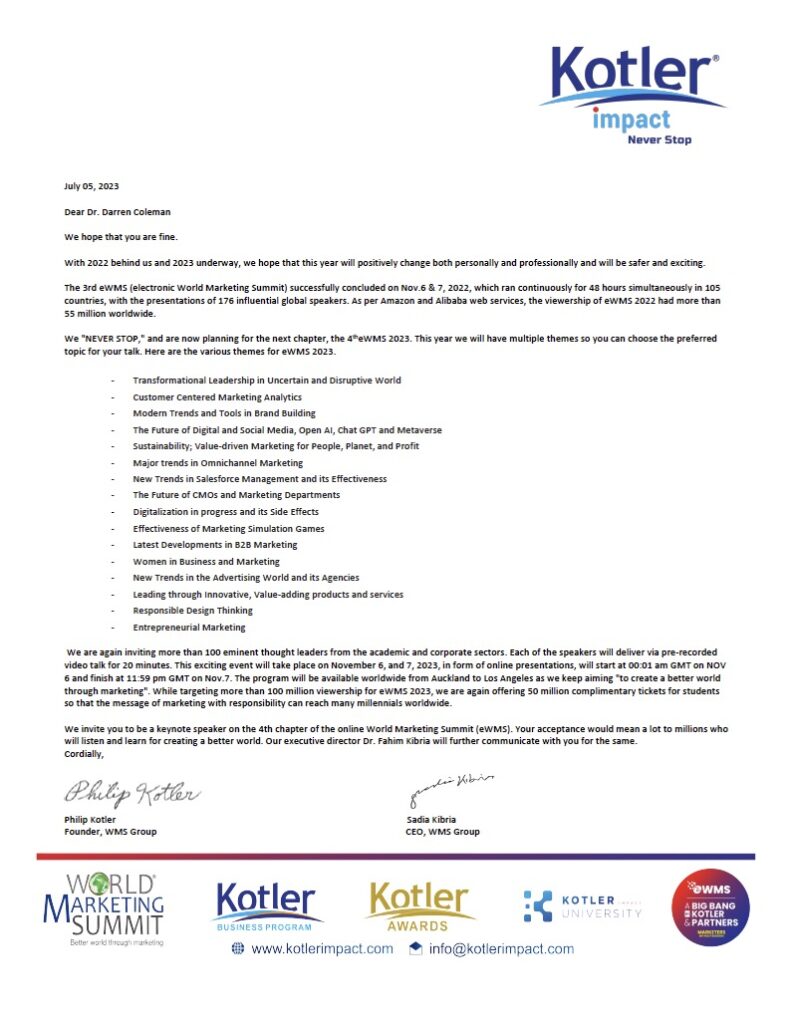 2023 marks the 4th eWMS 2023 and topics will span a range of interesting themes:
Transformational Leadership in Uncertain and Disruptive World
Customer Centered Marketing Analytics
Modern Trends and Tools in Brand Building
The Future of Digital and Social Media, Open AI, Chat GPT and Metaverse
Sustainability; Value-driven Marketing for People, Planet, and Profit
Major trends in Omnichannel Marketing
New Trends in Salesforce Management and its Effectiveness
The Future of CMOs and Marketing Departments
Digitalization in progress and its Side Effects
Effectiveness of Marketing Simulation Games
Latest Developments in B2B Marketing
Women in Business and Marketing
New Trends in the Advertising World and its Agencies
Leading through Innovative, Value-adding products and services
Responsible Design Thinking
Entrepreneurial Marketing
For a whole host of reasons marketing can get a bad name. Sometimes it's understandable when marketing is used in manipulative or disingenuous ways. But I sincerely feel marketing can play a powerful part in economic development and so improving standards of living around the world. I've seen this play out in numerous emerging markets who have used marketing to move up the economic value chain. This is the main reason why I support the work of Professor Philip and his team because they hold the same views

Dr. Darren Coleman, Founder and Managing Consultant Wavelength Marketing Ltd.
You can learn more about Professor Philip Kotler's Electronic World Marketing Summit here.