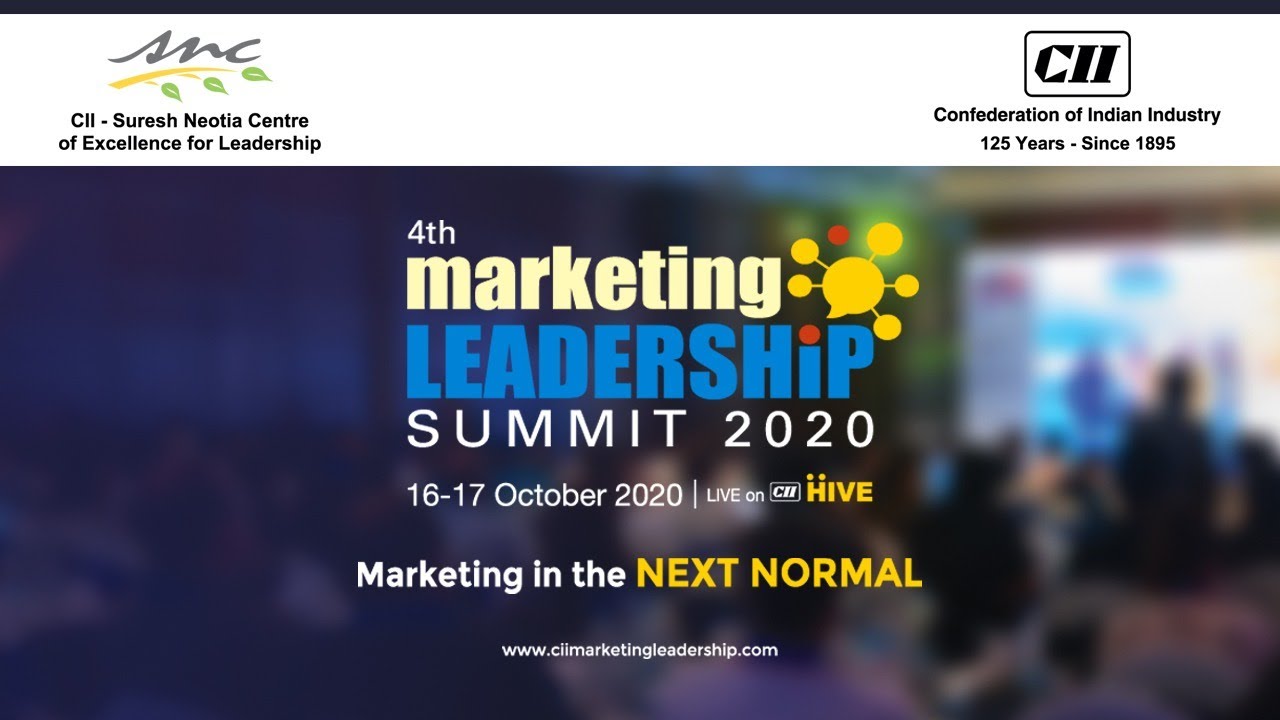 The CII's Marketing Leadership Summit is an invite-only event attended by India and Asia Pacific's leading marketing executives, so it was a pleasure and privilege for Wavelength's Darren Coleman to be invited to deliver a keynote on brand-driven growth.
Dr. Coleman's keynote address on "Getting Your COVID-19 Recovery Right: Leveraging Brand-Driven Growth", made a very strong case on the increased importance of brands amidst an uncertain business landscape. It was particularly relevant for senior marketing functionaries seeking to leverage critical brand assets to bring back the growth momentum. His practical, case study-based insights were very well received by participants at the Summit.

Indrani Kar, Principal Advisor, CII & Head, CII-Suresh Neotia Centre of Excellence for Leadership
Dr. Darren Coleman, who delivered the keynote, noted:
"It's always a pleasure to deal with the team at the Confederation of Indian Industry so when I was invited to deliver a keynote at the Marketing Leadership Summit I was delighted. It's a very well-respected event in a market we have a growing interest in.
"Getting brand-driven growth right isn't easy. The c-suite need to understand brand and really buy into the financial value brand delivers. This is easier said than done. But the real work then begins because you need to ensure you have a brand or brands in place that will act as a solid platform for growth. Once the foundations are in place, brands provide a powerful platform to drive growth – and that's the key point I made in my keynote – along with giving advice on how to go about doing it."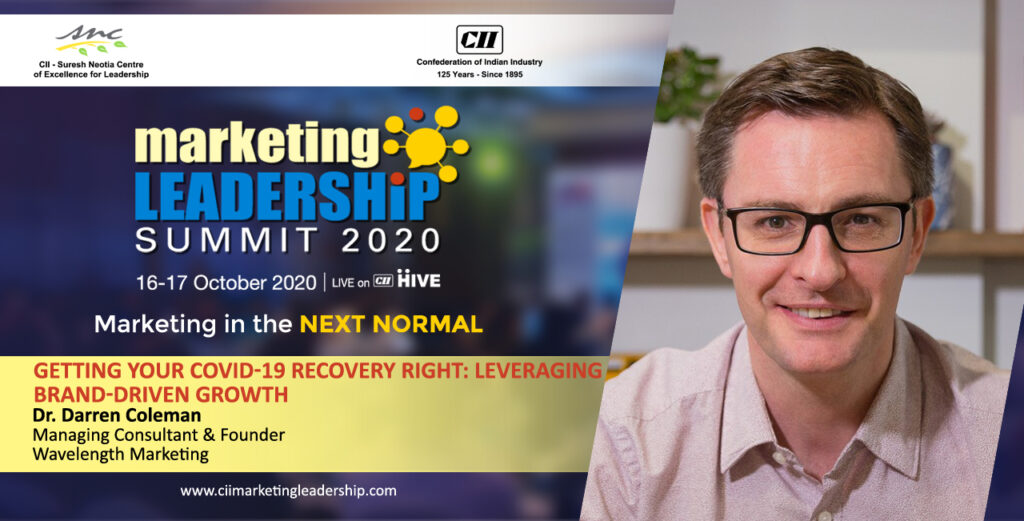 Learn more about CII's Marketing Leadership Summit here.
Looking to book a keynote speaker to talk about brand experiences or brand-driven growth? Why not take a look at Darren's online showreel here?