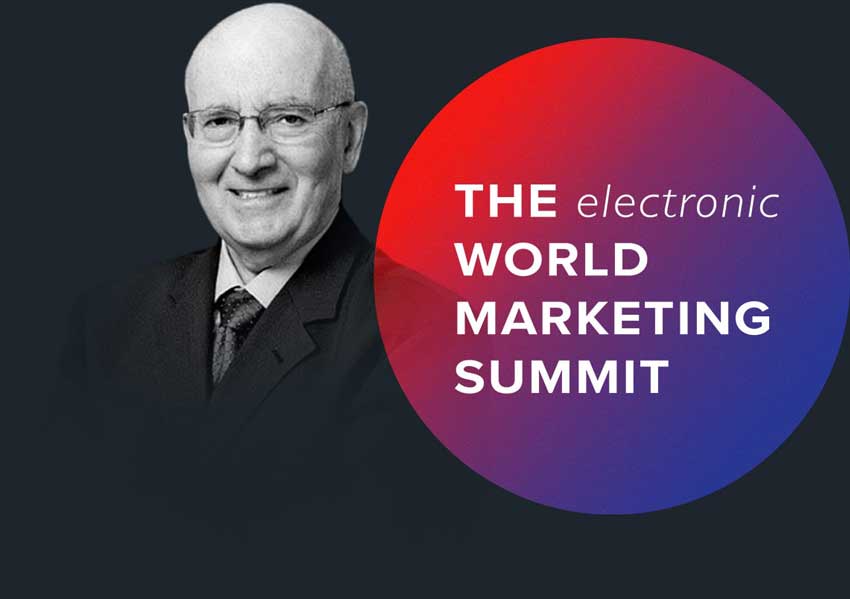 Professor Philip Kotler is one of, if not the biggest name in marketing. It was an absolute privilege for Wavelength's Darren Coleman to be invited to speak at eWMS. The 2021 theme was "Hello Tomorrow. Building The Next New Normal". Speakers included Presidents, Prime Ministers, Ministers and senior executives from around the globe. The event attracted just over 41million views. The reach was mind boggling. 
The fundamental premise that underpins eWMS is to democratise marketing knowledge by making it widely accessible to the "bottom of the pyramid". This is a simple, important and wonderfully inspiring aim.
Dr. Coleman's pre-recorded keynote was titled "Winning through brand experiences in the (not so) new normal: Practical advice"
We truly appreciate your speaking at this conference. Your presentation was excellent and highly regarded by all attendees. You have added great value to the success of this conference.

Professor Philip Kotler, electronic World Marketing Summit

A lot of uncertainty and debate surrounds what the post-COVID-19 world will look like. I think many of the changes we'll experience are inevitable. COVID-19 has simply accelerated their adoption, Video conferencing and broader digital transformation provide examples. For this reason, my keynote made a case for the not so new normal and how marketers can plan for that. This entails building brands shaped around emotion, stories, humour in addition to embracing humans' deep seated need for belonging.

I'm delighted to say Professor Philip Kotler has invited me back to speak at eWMS 2022 titled, New Marketing to Meet Sustainability Goals.

Dr. Darren Coleman, Wavelength Marketing
You can learn more about the Electronic World Marketing Summit here.
If you'd like to book Dr. Darren Coleman for a keynote, please feel free to contact us.