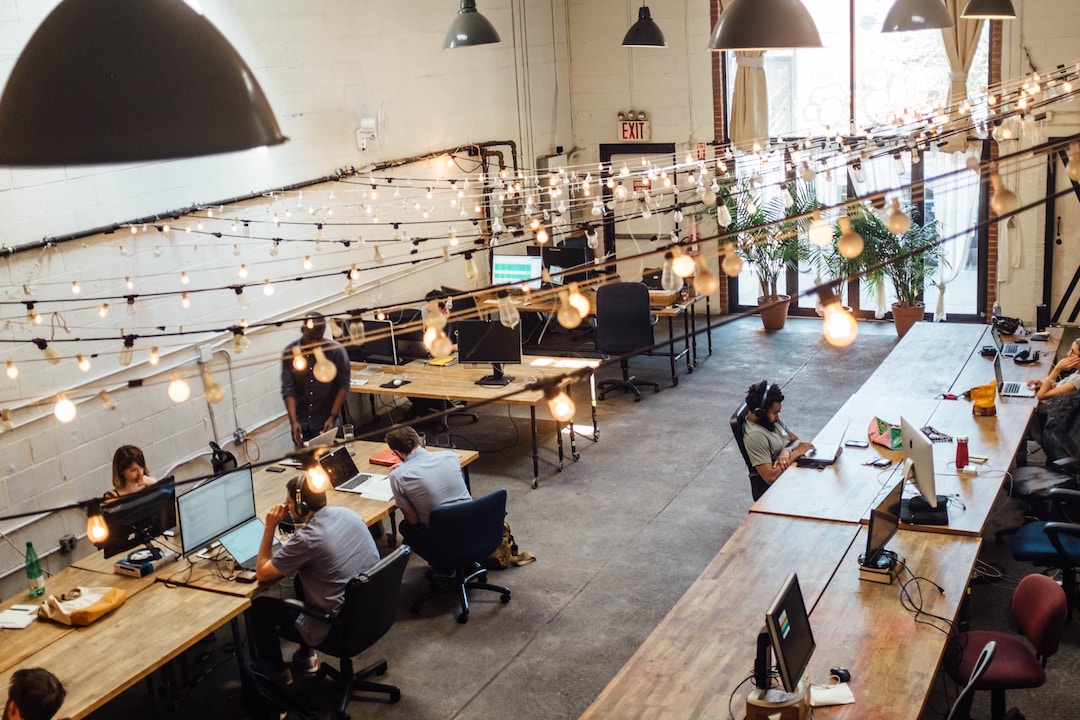 This blog post outlines how closer brand and HR alignment can facilitate the delivery of more consistent brand experiences. This is especially important at services brands – where the behavioural element of brand experiences comes into sharper focus. Enjoy.
People are erratic, unpredictable and emotional. We have good days and bad days. This makes delivering consistent brand experiences through employees difficult – but not impossible. To address this challenge, brand and HR executives need to work closely together. This entails aligning key HR processes such as recruitment, induction, training, reward and exit interviews with your brand. This article will show you how.
Recruitment
The recruitment process brings your brand values into sharper focus.
"If an employee is aligned with your brand at a values level, this will increase the chances of them behaving in ways that support your brand experiences."
Southwest Airlines' recruitment process identifies people that embody three key attributes: a warrior spirit (a desire to excel, act with courage, persevere and innovate); a servant's heart (the ability to put others first, treat everyone with respect and serve customers proactively); and a fun-loving attitude (passion, joy and an aversion to taking oneself too seriously). If two equally qualified applicants make it to final selection, the person that aligns more closely with the company's values will land the job because they have a natural disposition to behave in a way that supports the desired brand experience.
Recruitment can also help you uncover how well prospective employees align with other facets of your brand. If your brand essence is all about adrenaline-fuelled extreme fun, you need employees who naturally embody such characteristics, for example, they like extreme sports. If being dependable is central to your brand promise, you need to find employees you can count on come hell or high water, while if your brand positioning is associated with being timeless and refined, you need to recruit employees whose natural disposition supports this.
Two important caveats: first, employee and brand alignment relates to the present and the future. It's not static. You need to employ people who are well placed to grow, develop and evolve in ways that support your brand's aspirations – or set the tone for what you want your brand to be. Second, while it's important to recruit employees who align with your brand, that doesn't imply you should always strive to recruit in your own image. It's important that your workforce is made up of people from diverse backgrounds, who have had varied experiences and think in different ways. Research also shows how companies with more diverse workforces perform better financially.
Induction
Induction provides a perfect opportunity to help employees understand the part they will play in delivering your brand experiences. Depending on their function and level of seniority, there are a number of activities you could use during induction to achieve this goal:
Host a facilitated discussion to explore what the brand values mean in the context of new employees' jobs.
Explore what type of new brand experiences could and couldn't sit within the scope of your brand essence before considering the part they could play in bringing those experiences to life.
Ask employees to outline how they can contribute to delivering your brand promise.
Play a 'true/false' brand positioning role play which gets employees to act out the type of behaviour that does/doesn't reinforce the desired positioning.
Get new recruits to create a brand personality collage that can be used to explore how their behaviour can embody this personality.
Training
Effective training equips employees with skills, knowledge and tools they need to bring your brand to life in relevant ways. Pret A Manger's Academy trains employees on how to behave in ways that are consistent with their brand values. Harvey Nichols delivers a two-day training programme at its Style Academy that enables staff to advise customers so they can become 'fearlessly stylish' – something which lies at the heart of the Harvey Nichols brand.
"It is important training gives employees the competence and confidence to deal with challenging and unusual situations in natural, autonomous and on-brand ways."
If an airline is positioned around efficiency, pleasantries may come second to solving a specific customer issue when time is tight. The airline's employees need to know this so they can deliver the experience in this way with freedom and not in fear. Ritz-Carlton provides all members of staff with a discretionary fund of US $2,000 per incident to deal with any customer complaints. For this to work, employees need to intuitively understand the Ritz-Carlton brand and the scope it gives them to address the customer complaint. If they don't there's a danger that at one extreme your experiences will feel inconsistent yet at the other scripted, staged and staid. This can be a difficult balance to strike, but interactive training that connects values and behaviours will go some way to helping with this.
Appraisal
A new era in employee appraisal is dawning. Brands such as Accenture, Deloitte, PwC, Amazon, IBM, Microsoft, Netflix, Adobe and GE no longer depend primarily on annual performance reviews to appraise their employees. Instead, employee appraisal unfolds continually and incrementally throughout the year and is based on continual conversations or 'check-ins' that provide employees with rolling feedback and guidance.
"The emphasis is now on forward-looking employee development and mentoring instead of retrospective annual ratings."
GE's approach is shaped around an app called PD@GE (Performance Development at GE) which sets each employee a series of near-term 'priorities'. The focus isn't on grading employees' performance but facilitating constant improvement and progression via timely insights, combined with a coaching-oriented approach. Employees can give or request feedback at any point through a feature that isn't limited to their immediate manager, or even their division. Using technology in this way gives the employee more timely, continual and focused performance development in the moment, which feeds into a summary document discussed by a line manager and their reports at the end of the year.
To realise the full benefit of this approach, line managers need to have a deep understanding of the brand so they can coach and evaluate their team's performance in line with the desired brand experience. If your brand is positioned as being intelligent yet accessible, employees should be appraised with these associations in mind. Ensuring all management have this understanding is easier said than done.
Reward
Most organisations reward employees based on company, departmental and individual performance. It's rare for an organisation to allocate a percentage of an employee's bonus depending on how well their behaviour supports the desired brand experience. Doing this is important. It encourages employees to behave in ways that reinforce the desired brand experience and supports the delivery of more consistent brand experiences because everyone is focused on working towards the same goal.
Let's assume a brand has a value of being bold. During a performance review session, a line manager could ask their team member to share some examples of when they've been bold. The employee should be able to describe occasions when their behaviour has brought this brand value to life. Their line manager would then ask about the remaining values and other facets of their brand. For example, the employee could be asked to show when they have behaved in ways that aligned with the brand personality or reinforced the desired brand positioning. A proportion of the individual's bonus would then be allocated for demonstrating on-brand behaviour.
A word to the wise: Allocating a percentage of bonus in connection with brand experiences may not be popular with some employees. It can feel controlling and cut deep so some employees may leave. This can be difficult in the short-term but in the long run tends to be a good step for all concerned because building brand experiences requires an authentic employee commitment to bringing your brand to life. And once your recruitment, induction and training align with your brand, this problem shouldn't persist.
Exit interviews
Existing employees may feel too inhibited to give you frank feedback on the brand experiences you deliver.
"Exit interviews provide a unique opportunity for you to discover how outgoing employees really feel."
It may be that your brand has drifted from its initial values or is falling short on key parts of its brand promise they bought into when joining the company. If the same theme reoccurs you know this is more than sour grapes so should take note.
The exit interview also offers you an opportunity to stay true to your brand in a potentially difficult situation. If your brand personality is supportive and open-minded, the exit interview is a good time to showcase these traits (although the outgoing employee may not) by wishing the employee well and doing all you can to help them.
Summing up
It's common for brand executives to think HR is not their concern. Vice versa frequently applies. This is simply not true and is an outdated perspective. If brands want to deliver consistent experiences through their employees they need to forge close working relationships with HR. At the heart of this relationship should be a common understanding of how key HR processes such as recruitment, induction, training, appraisal and reward dovetail with your brand to facilitate the delivery of more consistent behavioural experiences.
>This extract from Building Brand Experiences by Darren Coleman is ©2018 and reproduced with permission from Kogan Page Ltd
>Download the first chapter of Building Brand Experiences for FREE here
>Learn more about our forthcoming Advanced Brand Experience Bootcamps here.
Headline image by Shridhar Gupta / Pencil image by Joanna Kosinska / Standing person image by Andrew Neel