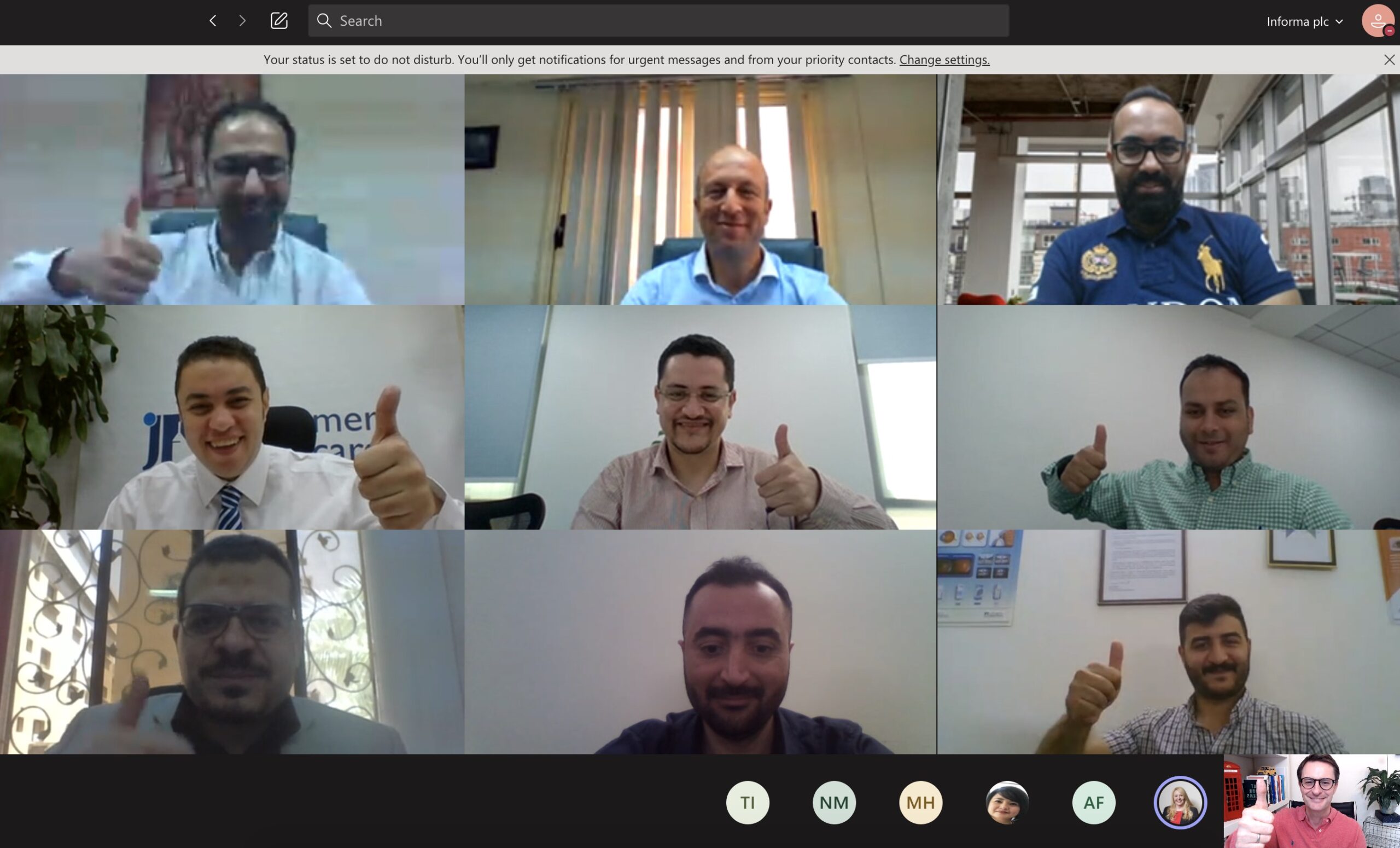 This executive education programme was custom-designed for Jamjoom Pharma's senior marketing team with an emphasis on product, brand and experiences. The programme was delivered over a six-week period via weekly three-hour online sessions. The tangible output was a product strategy and brand plan which the group shared via group presentations during the final session.

Jamjoom Pharma operates across the Middle East, Africa and CIS countries, selling a broad range of pharmaceutical therapeutic products including cardiovascular, derma, gastrointestinal, optha and general medicine.
"I was lucky to attend a training with Darren. This was a series of eight half-day sessions which were delivered online over the course of several weeks. This approach meant the training felt more like group mentoring as we had chance to reflect on our learning as the training progressed. Darren is a professional trainer, has a great way of delivering the information and facilitating it.

Darren provides various examples during his training and diversified exercises that effectively delivers his training. He communicates effectively with different cultures and personalities. I benefited a lot from his experience in Marketing. Specially, but not limited to, the designing of buyer personas and dealing with different digital channels and integrating all of them to deliver the message effectively. I wish Darren all the best in his future."

Hesham Allam, Product Manager, Jamjoom Pharma
Commenting on the sessions, Dr. Darren Coleman notes:
"In the pharmaceuticals market, there is a growing realisation that brand, and more specifically brand experiences, are becoming increasingly important and Jamjoom is no exception. Jamjoom has ambitious growth plans so the senior management team felt now was the time to deepen its employees' understanding of product, brand and experiences.
"All of the participants were experienced marketers, having a good 15-20 years' experience spanning best in class global pharmaceutical brands. This made for challenging and interesting sessions that were intended to push the boundaries of all involved – including myself!
"It was particularly pleasing to see how, with time, the group appreciated the strategic importance of brand and the role of emotion when it comes to human decision making. This contrasts with the mentality that tends to dominate pharma where the focus is on product, functional features and price."
Learn more about Jamjoom Pharma here
Why not learn more about Wavelength's brand education, including our online programme focused on delivering brand-driven growth?