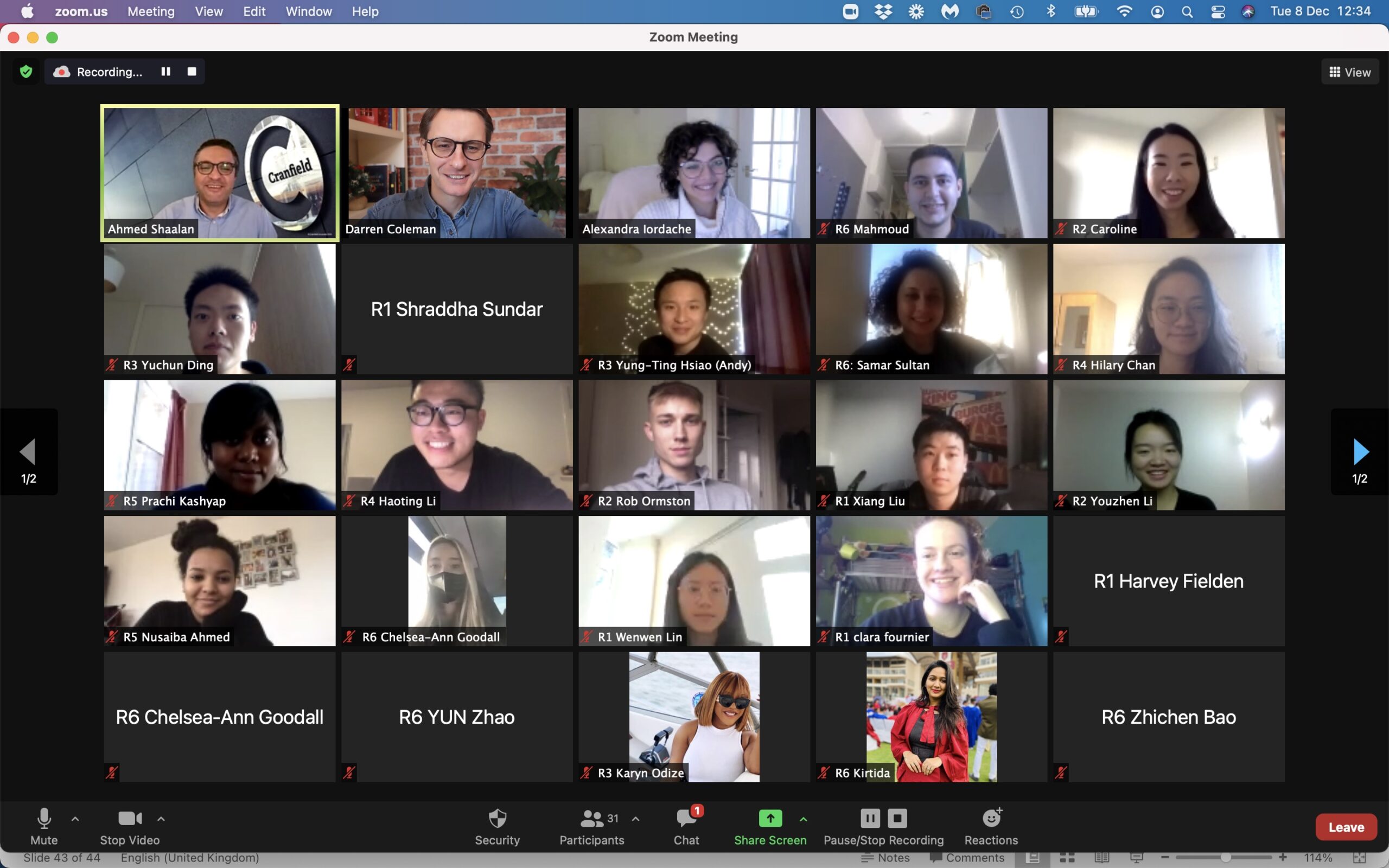 It was a real treat to deliver two virtual sessions on brand, emotion and brand experiences at Cranfield School of Management to the MSc Strategic Marketing students. The sessions helped students understand the value of brand, emotion and brand experiences in practical terms. The final output was a customer journey map based on a project Wavelength completed in the Middle East (NB: Client confidentiality was retained).
"Thanks for the workshop. The customer journey map tool was very insightful." Estelle Vroom

"Hi Darren! I really loved your presentation today with the Strategic Marketing masters cohort at Cranfield." Lauren Archer

"Thank you for the great workshop at Cranfield University just now. I learnt a lot!" Hilary Chan

"I was in the Cranfield workshop yesterday; I really enjoyed it so thank you for sharing your knowledge with us." Mackenzie Turton

"It was a great opportunity for me to attend the Branding workshop delivered by you, I learned a lot from that." Prachi Kashyap
 Reflecting on the session, Wavelength's Dr. Darren Coleman notes:
"I was so impressed by both groups. They grasped the ideas I put across quickly. More importantly, both groups were able to explore how these ideas could be developed, combined and applied in more practical terms and even other contexts. This showed the seeds of strategic thinking were starting to take root.
"The final customer journey maps were fantastic. In a very short period of time, the students showed they understood how to bring a brand to life at various touch points by using key brand management tools."
Learn more about Cranfield's MSc Strategic Marketing here.
 Why not learn more about Wavelength's brand education, including our online programme focused on delivering brand-driven growth?