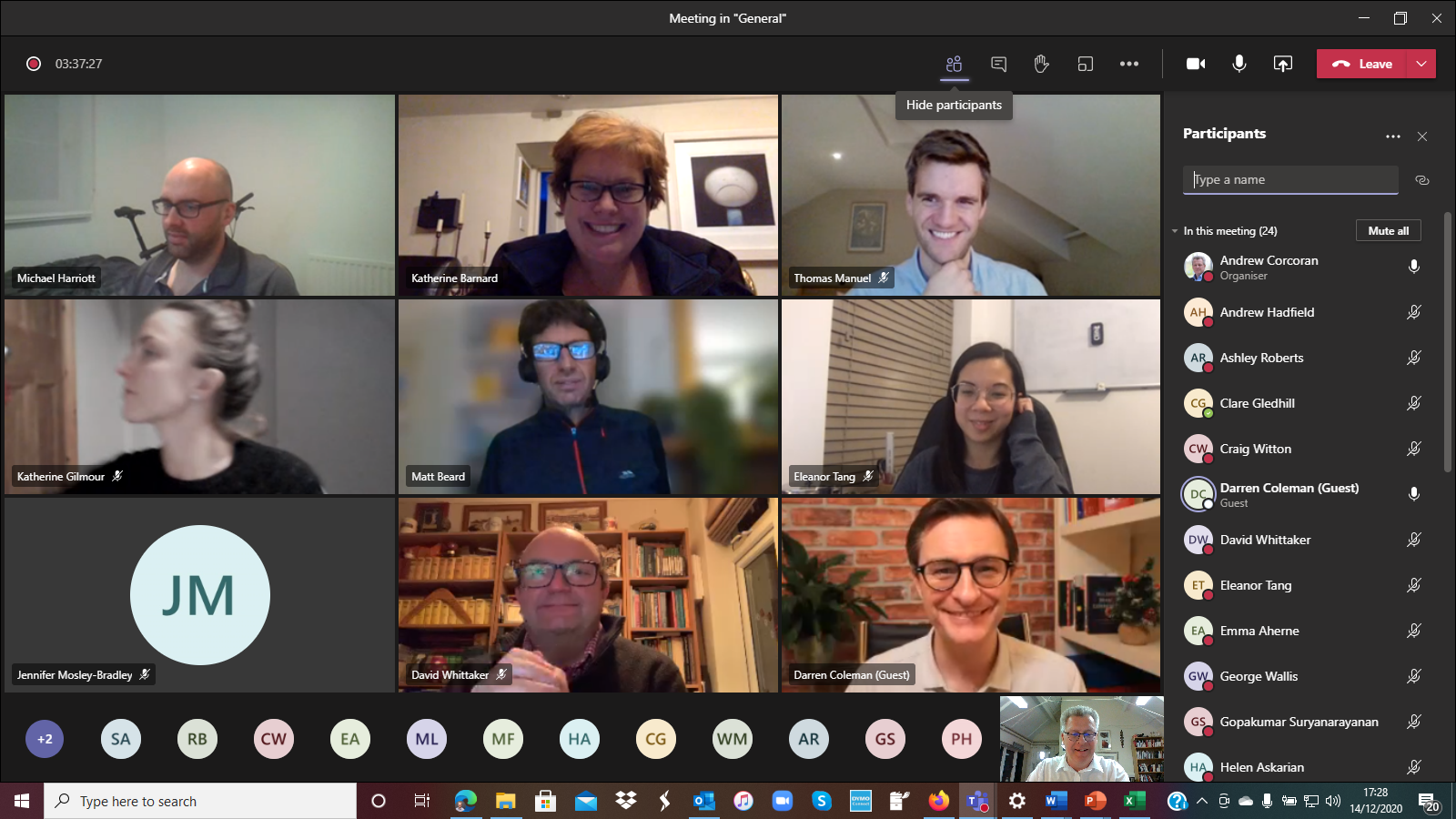 It was a pleasure to deliver a virtual session on Understanding Your Target Customer to the fine folks on Nottingham University's Executive MBA. During the session the students applied a number of practical tools and templates that would help them understand their target customer in more depth.
The students were from a variety of sectors and brands spanning b2b, b2c, public and private sectors. The calibre of the students didn't disappoint and the session made for lively conversation around customer-centric marketing – in addition to gin advent calendars and other Christmas necessities.
Darren's session was informative, engaging and above all applied. Being able to partner with current industry practitioners on our programmes gives students insight and understanding to challenge current ways of building value for their target customer groups. Darren's session helped our Executive MBA students achieve this goal by exploring theory and practice.   

Andrew Corcoran, Divisional Teaching Director at University of Nottingham
Dr. Darren Coleman, who delivered the session for Wavelength, outlines:
"COVID-19 has presented senior executives with incredibly turbulent times. This means brands need to understand their customers more than ever so they can be in tune with the changes and challenges that happen in their lives. 
"During this virtual session we looked at how brands can obtain a deeper understanding of their target customer. A particular focus was placed on the importance of emotion and considering how you want your target customers to feel about your brand. This is important because the emotion a customer feels when they recall your brand in memory is the primary driver of choice. Being able to explain this subtle but hugely important point is a key way that marketing leaders can engage with and educate the c-suite so they understand and invest in brands with great confidence."
Learn more about Nottingham University Business School's Part Time Executive MBA here.
Why not learn more about Wavelength's brand education, including our online programme focused on delivering brand-driven growth?