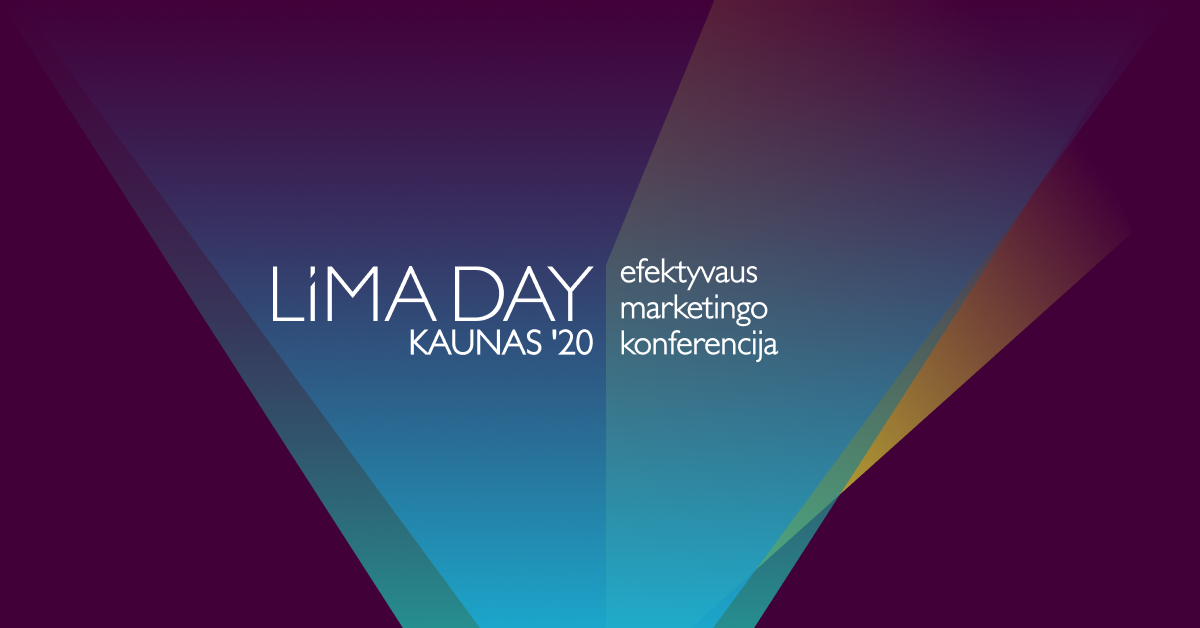 COVID-19 is presenting senior marketers with complex and ever-changing marketing challenges. LiMA kindly invited Wavelength's Dr. Darren Coleman to deliver a virtual keynote, Competing through brand experiences: Three steps for success during times of COVID-19, to help senior marketers address some of these challenges.
During times of COVID-19, the challenge of brands retaining relevance has come into sharper focus. One way brands can address this challenge is through brand experiences.
Why not grab a coffee and listen to Darren's talk?
Darren's keynote shared a three-step brand experience building tool, The Brand Experience Blueprint, that would help participants build brand experiences for themselves. The Brand Experience Blueprint is a practical management tool Wavelength has used extensively with clients around the globe in order to retain relevance through brand experiences.
Quote from LiMA (Alyvde)

Alvyde Palaimaite, CEO at Lithuanian Marketing Association (LiMA)
Dr. Darren Coleman, who delivered the ketynote on behalf of Wavelength notes:
"The situation with COVID-19 is very fluid. This makes it extremely challenging for marketers to build competitive branding strategies as the goalposts feel like they are always moving.  
"However, it is possible for brand marketers to compete effectively by focusing on three areas. First, understand how their brand can be emotionally relevant to their customers. Second, connect with their customers through their brand values. Third, engage their employees with the experiences they build so they feel valued and emotionally invested in the experiences they deliver. These are three key factors senior marketers can focus their efforts on in order to drive brand performance through brand experiences – and that's what my keynote focused on."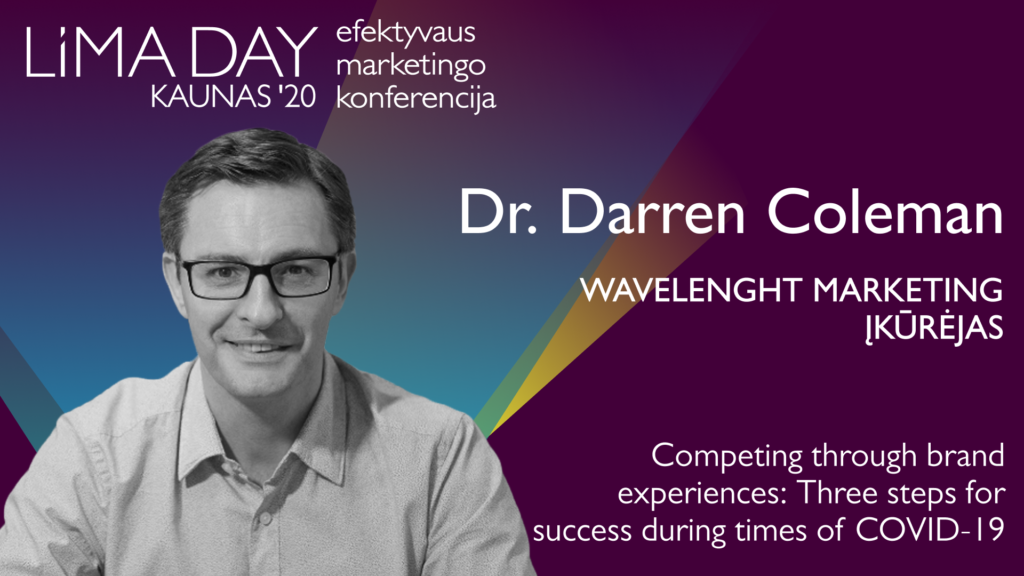 Learn more about LiMA and the fine work they do here.
Looking to book a keynote speaker to talk about brand experiences or brand-driven growth? Why not take a look at View Darren's online showreel here.